Manitoba Casinos

If you aren?t an expert in gambling regulations, the ones implemented in Canada can be confusing. Lawyers even have varying stands and opinions on the online gambling scene in Canada, but this article simplifies things for you. To start with, Manitoba is among the few provinces in Canada with a state-owned site; oddly, however, the site was created by British Columbia. In April of 2012, Manitoba signed a partnership deal with British Columbia Lottery Corporation (BCLC) to create one of the Manitoba casinos. The BCLC is tasked to provide the site design, testing and management services while Manitoba government will regulate the casino. PlayNow.com was launched in Manitoba in January of 2013 and offered casino games, poker and sports wagering options online for the people of Manitoba. Those who are playing poker online also have access to the Canadian Poker Network. PlayNow started to offer novelty wagers to Manitobans by November 2014. Residents can bet as little as 10 cents and as much as $10,000 on novelty bets. All revenues generated through PlayNow are used by the government to fund education and health programs for the community. A portion is also allocated for programs to fight addictions as well as to support Aboriginal recreation and sports activities. Some 5% of the profit is given to responsible gambling activities.
Both online and land-based Manitoba casinos offer a wide range of casino games, which range from Hold?Em poker to slots and everything in between. All provincial gambling activities and sites are under the regulation of the Manitoba Gambling Control Commission. The commission educates the citizens about responsible gambling, inspects gaming equipments, investigates disputes, issues licenses and registers all betting suppliers and casinos.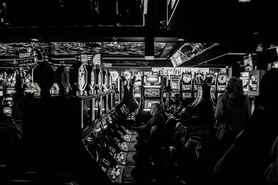 If you have decided to play online, there are a lot of options available and decision-making can be tough. This is where your knowledge of online casinos is essential. Certain factors have to be considered when looking for the best Manitoba casinos to play at. These include game selection, banking options, bonus codes , and most importantly, the gaming software. As mentioned previously, PlayNow is the online state-regulated online casino in Manitoba. The site boasts of several betting games and an impressive number of Vegas slots. However, locals have continuously patronized international online casinos.
Recently, some global casinos have discontinued accepting players from Canada, creating uncertainty. However, there are still no stringent laws prohibiting residents from accessing online casinos in Canada , including in Manitoba. This seems to appease the situation, with global sites like Sports Interaction and Jackpot City still servicing Canadian players.